GameWeek 2021, une première édition saluée par les participants et les intervenants !
Depuis sa création fin 2020, l'objectif de GameMax est simple : booster le secteur du jeu vidéo dans le cœur du Hainaut et, par extension, en Belgique.
Voilà pourquoi, avec l'ensemble des partenaires fondateurs du label, la toute première GameWeek a pu voir le jour.
La GameWeek, c'est un event gratuit ouvert à tout le monde : étudiant·e·s, développeurs·ses, formateurs·rices, relations internationales, journalistes… Avec des acteurs·ices en première ligne du secteur du jeu-vidéo en Belgique et à l'étranger, le label a pu s'exprimer durant une semaine.
Du 22 au 26 février 2021, la GameWeek s'est articulée autour des 5 enjeux qui constituent les fondations du label GameMax : 
La création d'une communauté locale autour du label
Le recenssement de l'ensemble des formations gaming en Wallonie
La curation de solutions pour la création de studios de développement
To help in the search for funds related to gaming projects
Tendre une perche à l'international avec des partenaires solides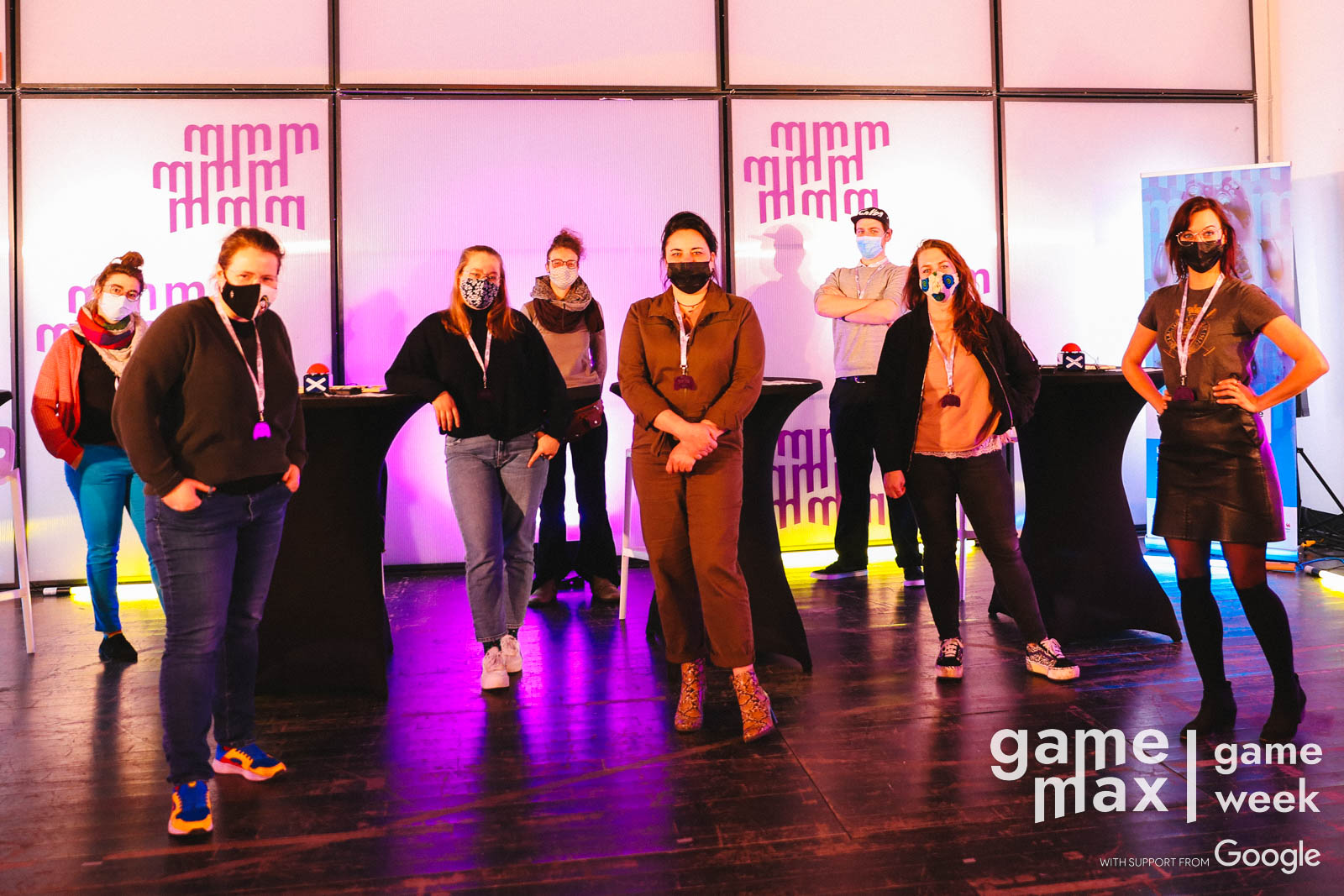 En quelques mois seulement, l'équipe GameMax à relevé le défi de monter un événement capable de fédérer le secteur. Encore aujourd'hui, les retombées positives se font sentir au sein des membres et partenaires du label.
Merci à tous ceux qui ont contribué à la réussite de cet event et merci à tous les participants !
Achievement unlocked : La GameWeek 2021 en chiffres…

30

700+
300

100+

500

14+
Revivre la GameWeek
Le replay de chaque journée
Jour 1 - Panel des invités
Jour 2 - Panel des invités
Jour 3 - Panel des invités
Jour 4
Trouver les financements
Jour 4 - Panel des invités
Jour 5
Travailler à l'international
Jour 5 - Panel des invités